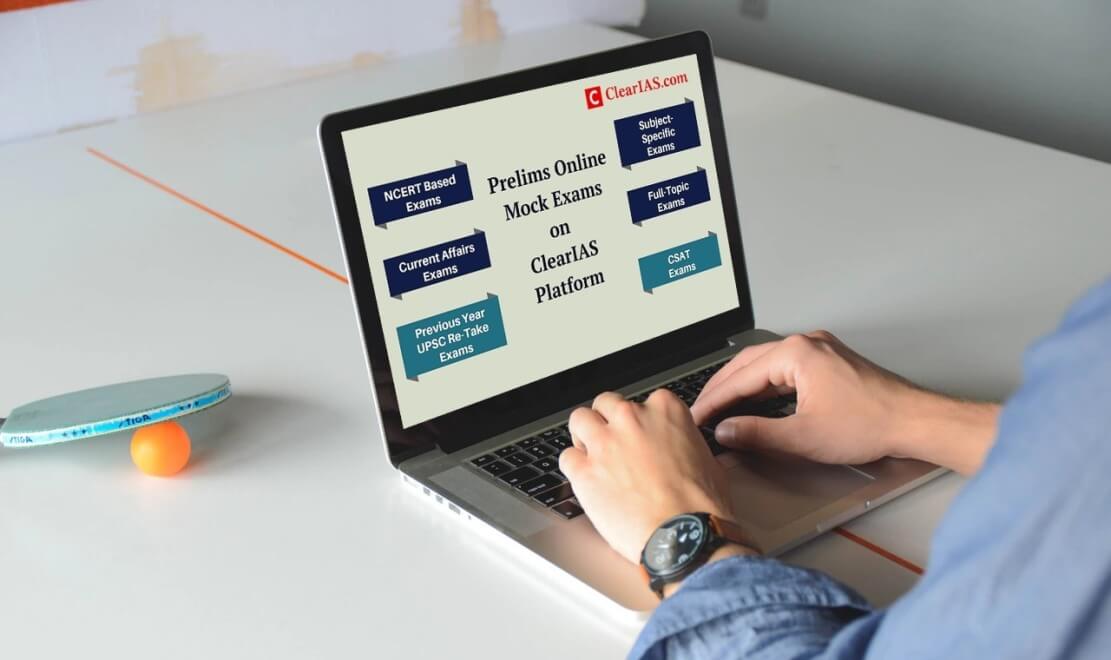 With more than 3,00,000 registered users, ClearIAS is one of the most preferred mock exam platforms in India for UPSC aspirants.
Our training has helped many IAS aspirants to boost their UPSC CSE Prelims marks within a short time!
Aspirants can now join ClearIAS UPSC Prelims Online Mock Test Series and get instant access to exams.
ClearIAS Prelims Online Mock Test Series for UPSC CSE 2023
Note: Fees for each of the above packages are between Rs.999 – Rs.4999. Validity of the programs: Until UPSC CSE Prelims 2023. (Date of Prelims 2023: May 28, 2023)
Take Online Exams at your convenient time (before UPSC CSE Prelims)!
Once enrolled, you will get instant access to all uploaded exams in the package.
All uploaded exams will remain in "My Account" until the Prelims date. You can take exams at any time convenient for you.
Even though ClearIAS provides a study plan and book list for the 40 exams in the test series, you are given the flexibility to take exams in your comfort. What we recommend is to follow the ClearIAS study plan for the next exams, and whenever you get time, take the missed exams in the test series from "My Account".