UPSC Prelims Mock Tests – Schedule of ClearIAS Mock Test Series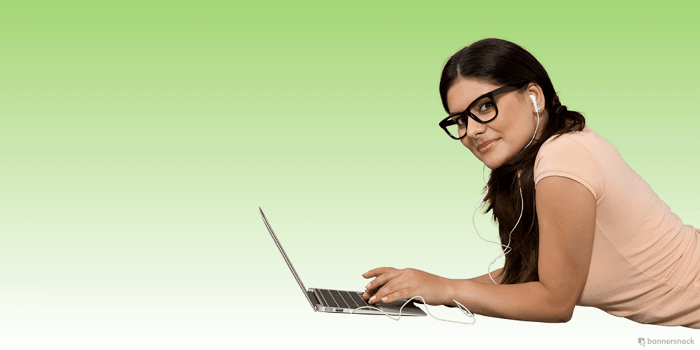 You won't get anything like this anywhere – 8 NCERT based subject-specific exams, 7 Reference based Subject-specific exams, 2 CSAT exams, 7 Current Affairs Exams, 18 Full-Topic Exams, and 14 UPSC Previous Year Re-Take Exams – 56 exams in One Package ie. ClearIAS Prelims Test Series 2018!
Enroll for Complete Package: Get Instant Access to All Existing and Future Mock Tests (Take 55 Mock Exams any time before Prelims 2018)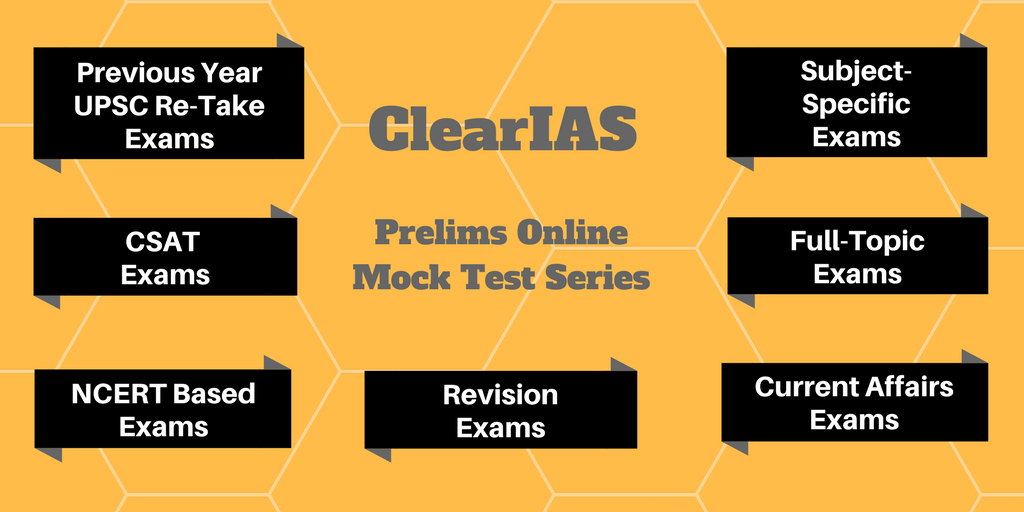 Once you enroll for the complete package of Prelims Test Series 2018, you will get instant access to all the existing individual mock tests in this website. In addition, you will get automatic access to all future paid-mock-tests uploaded!
List of Clear IAS Mock Tests in the Complete Prelims Package
♥ Loved by 1,00,000+ Registered Aspirants. Trusted By Toppers!
Limited Period Offer: If you enroll now in the ClearIAS Prelims Online Test series 2018 (complete prelims package), you will get access to 55 full-length all-India mock tests at just Rs. 9000 Rs. 4999 (inclusive of all taxes). This means you get the benefit of:
Instant access to all the uploaded paid-mock tests in this website – even at mid-night!
Automatic access to all upcoming paid-mock tests in Prelims Test Series 2018, without any additional individual payments!
Flexibility to attempt exams in ClearIAS Prelims Test Series 2018 at any time convenient for you, until 03-06-2018 (ie. the date of Prelims 2018, when the validity expire.)
The new way of learning!
We are not just equipping students to face UPSC exam by simulating exam conditions. What we are presenting is a new way of learning. Register and log in to feel the difference!
Why should aspirants take mock exams to clear UPSC CSE?
What matters in IAS exam is not what you know, but how you deliver in the exam hall on the exam day. Only when tested in an exam atmosphere with negative marking, you can assess and improve your ability to deliver in the actual exam hall. We have observed many aspirants with good knowledge fumble at the exam hall, the reason being the lack of practice. Quality practice increases your chance of clearing UPSC Prelims exponentially.
About the Schedule of Mock Tests
This innovative mock platform from the house of ClearIAS™ provides UPSC Prelims Mock Tests (free and paid exams) online. This initiative takes affordable self-study for UPSC exams to the next level by integrating pan-India competition and exam performance analysis. Besides, our test engine has integrated learning with test-taking, making the whole IAS preparation affordable, interesting and fast!
For Prelims 2018, as part of our complete mock exam package, we have already uploaded 51 individual full-length mock tests. Remaining tests will be uploaded for aspirants preparing for Prelims 2018 on a regular basis, as per the schedule.
Facility to buy as a complete package or as separate tests!
Apart from providing an innovative platform for pan-India competition and exam performance analysis, this is another area where we have bought a revolution. Aspirants have two options to access the Clear IAS Exam online mock test series for UPSC Prelims: Either
Tests can be paid by debit card, credit card or net-banking. Once the payment happens through the payment gateway (hardly takes 2-3 minutes), users will be re-directed back to the corresponding tests with instant access, even at midnight! Sounds great, huh?
How do I attempt Clear IAS Exam online model tests for UPSC Prelims?
Aspirants need to first register on this website before attempting tests (free or paid). The whole registration process is very simple and hardly takes 2 minutes. In the registration form, users need to give a username, email id, and password. After registration, users need to confirm their email by clicking on the link received in the email id given. That's all. You are ready to log in!
Note: You may refer our unique features and FAQ section if you need more information about ClearIAS online mock test series for UPSC Prelims.