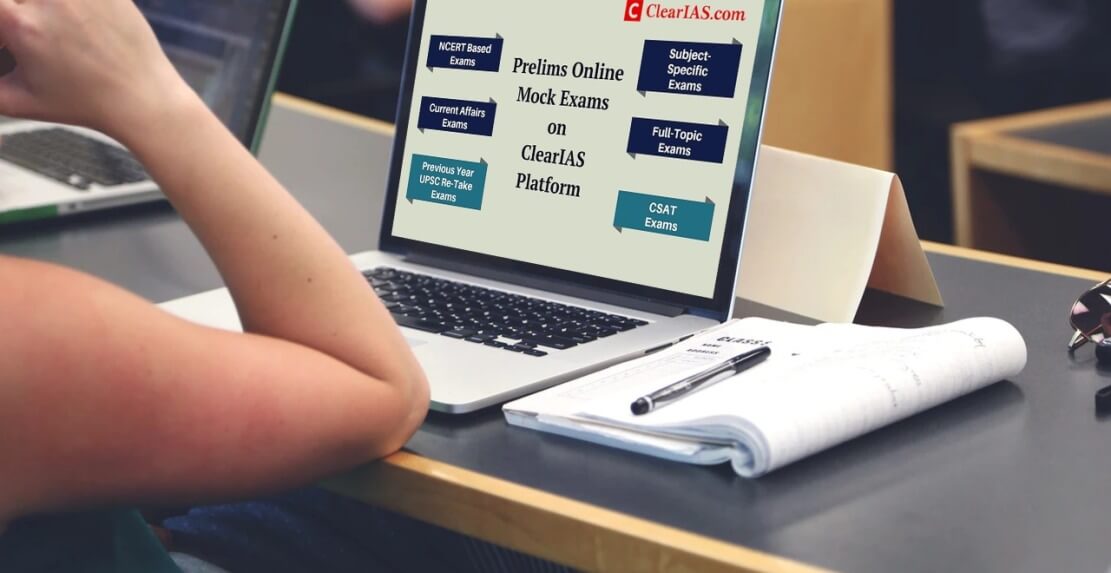 ClearIAS FREE Online Mock Exams – Take a free trial!
Flexibility To Take Mocks as Per Your Convenience
We upload our full-length online mock tests sticking to a schedule, but once tests are uploaded, aspirants can take tests as per their convenience – at any time they wish before Prelims 2021!
However, we strongly recommend all aspirants to stick to ClearIAS timetable to the maximum extent possible, to ensure that your preparation is streamlined, focused, and efficient.
Ideally, you should take at least 1 mock exam every week – covering topics you studied the week before.
If you haven't enrolled yet in ClearIAS Prelims Test Series 2021, we strongly recommend you join ClearIAS Prelims Test Series 2021 now. Once you enroll, you will get automatic access to all uploaded mock exams, and hence you can easily catch up.
How can you enroll in ClearIAS Prelims Online Mock Exam Series?
Aspirants need to first register on this website before attempting tests (free or paid). The whole registration process is very simple and hardly takes 2 minutes.
In the registration form, users need to give a username, email id, and password.
After registration, users need to confirm their email by clicking on the link received in the email id given.
That's all. You are ready to log in!
Take Mock Exams; Revise Mocks To Analyse Your Performance
Check "My Account" to see the list of mock exams to complete. Once an exam is completed, the same can be revised from the section "Completed Exams" in My Account or Performance Analysis. Detailed solutions and performance analysis will be provided to each user account ('My Account'⇒ 'Completed Exams'⇒ Details ⇒ View).
There are free as well as paid mock exams on the platform. Our flagship service is ClearIAS Prelims Test Series. You can buy a Prelims Test Series Package as a whole (40 exams @ Rs.4999) or buy individual mock exams at Rs.400 each. We also run add-on mock exam packages to further boost your score.
Download ClearIAS UPSC Prelims Test Series 2021 Timetable (PDF)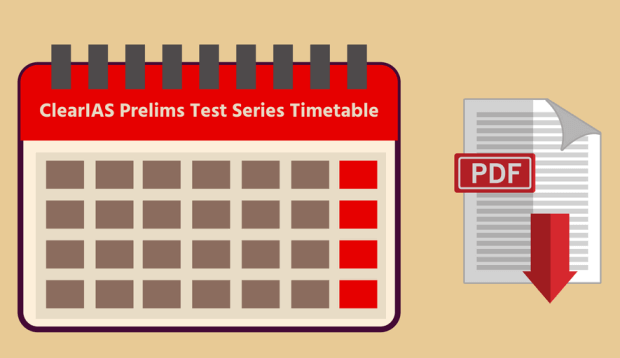 Download Link – You can download the Prelims Test Series 2021 Timetable PDF from this link.