Enrollment to ClearIAS Prelims Online Mock Test Series 2020 is now open.
You can join now and get instant access to all already uploaded mock exams.
You will get automatic access to upcoming mock exams, as per timetable.
You can take exams at any convenient time before Prelims 2020.

Bonus: 2 Mock Exams which cover current affairs from May to October 2020 will be added to your package in the coming months.
Date of UPSC Civil Services Preliminary Exam 2020: October 04, 2020 (Sunday)
ClearIAS Test Series – Unique Benefits
Once you enroll in ClearIAS Prelims Online Mock Test Series 2020, you would get
Instant access to all the uploaded paid-mock tests in Prelims Test Series 2020 – even at midnight!
Automatic access to all upcoming paid-mock tests in Prelims Test Series 2020, without any additional individual payments!
Flexibility to attempt exams in ClearIAS Prelims Test Series 2020 at any time convenient for you, until the date of Prelims 2020, when the validity expires.
FREE pass to ClearIAS webinars/seminars on Intelligent Elimination Techniques (IET)™ for Prelims 2020, once we start those.
As an additional offer, FLAT 50% discount on all ebooks (PDFs) on ClearIAS store.
Subscribe ClearIAS test series 2020 (40 mock tests) at Rs.4999 and get the early-bird advantage!
Buy Now and Get Instant Access
Download ClearIAS UPSC Prelims Test Series 2020 Timetable as a High-Quality PDF (Useful for Ready-reference OR print-outs)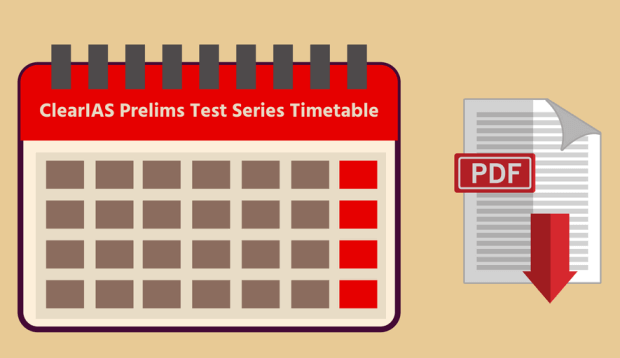 Download Link – You can download the Prelims Test Series 2020 Timetable PDF by clicking on the below green button.
Mock Exams in ClearIAS Prelims Test Series 2020 (General Studies Paper 1) are briefly divided as below:
8 NCERT-based exams (subject-wise)
7 Standard Textbook-based exams (subject-wise)
7 Current Affairs exams (dedicated mock exams for current affairs)
18 Full-Topic exams (which cover the whole UPSC syllabus)
Details of ClearIAS Prelims Test Series 2020, ClearIAS add-on packages, and Study-Plan are included in the PDF. New exams will be uploaded on Sundays, as per the schedule. Check Exam Links to take uploaded mock exams.
ClearIAS Prelims Test Series – Trusted by Toppers!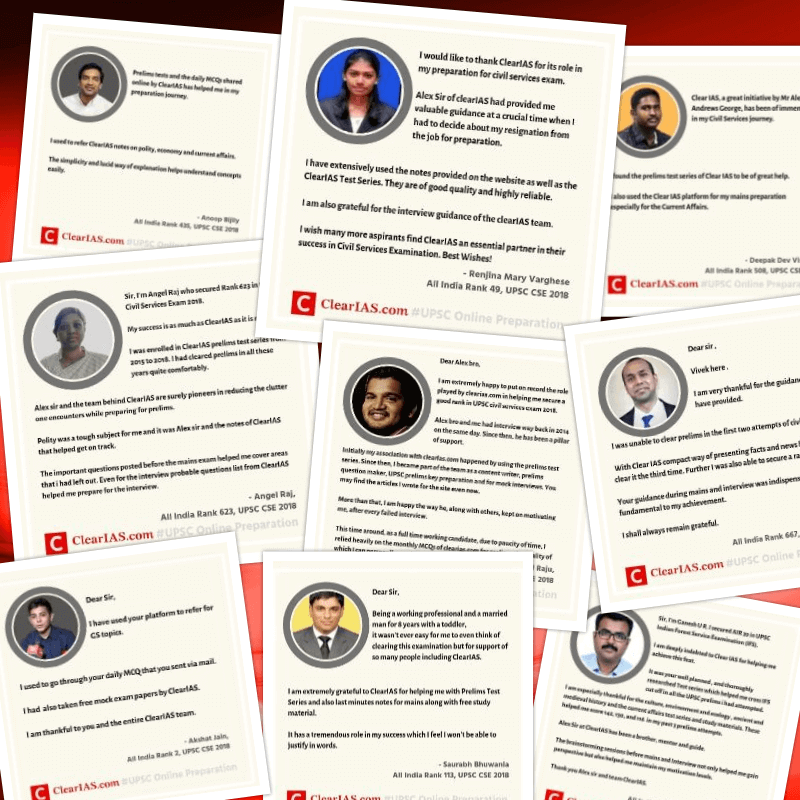 Check the testimonials of toppers – there are thousands of satisfied and happy users of ClearIAS. We believe in providing real value addition to our students, and try our best to make the UPSC journey of aspirants simple and easy.
Most Probable Questions – High Selection Ratio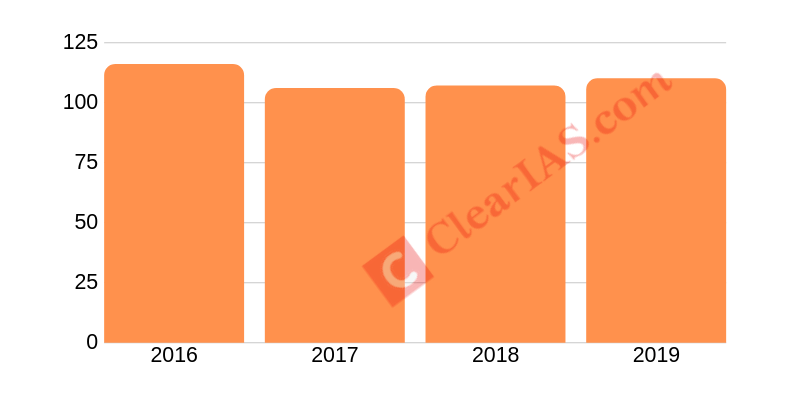 It's not the first time that ClearIAS is producing exceptional results. For the fourth consecutive year, ClearIAS maintained the high question selection ratio.
You need a new strategy for UPSC 2020; Old-School Methods may not work now!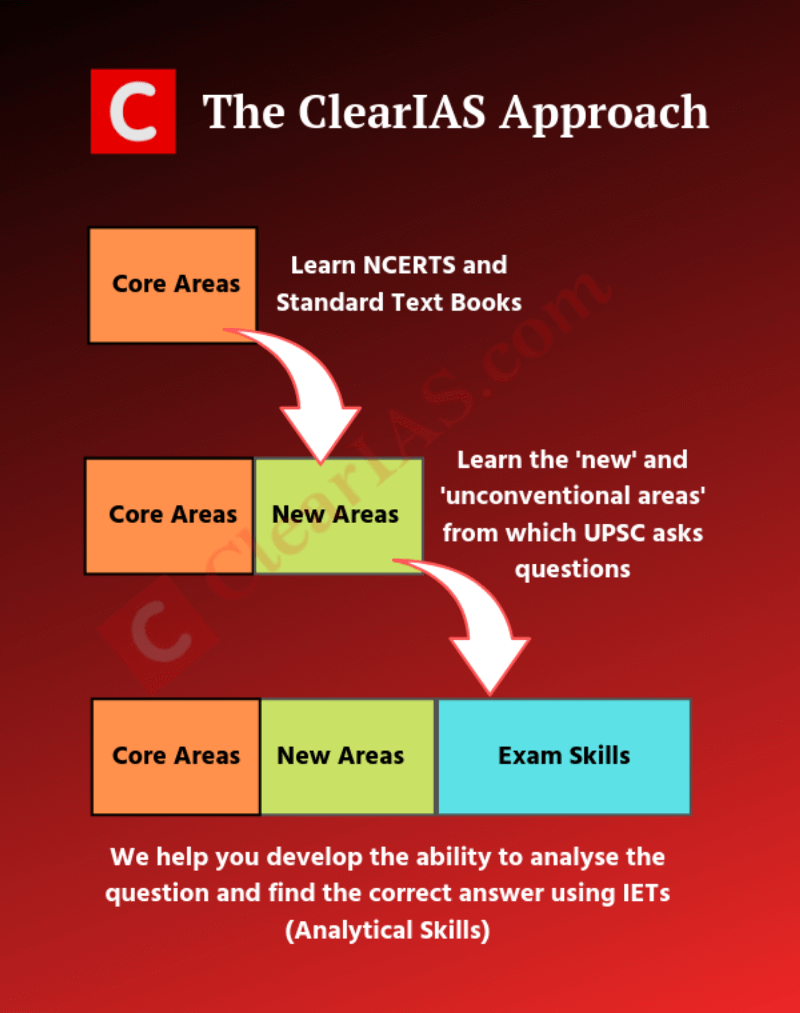 The traditional methods of coaching may not work anymore unless they adapt to the new requirements of UPSC. Check the question areas of UPSC CSE in recent years. Questions you get directly from NCERTs or Standard Textbooks are not much.
Our intention is to help our enrolled students clear UPSC CSE Prelims – irrespective of the UPSC question difficulty.
As part of ClearIAS fail-proof strategy, conventional and unconventional areas are given equal importance in our test series.
Aspirants should realise that just covering textbooks (traditional areas) is not enough to clear UPSC anymore. Candidates should take an intelligent interest in the events which are happening around them (we shall, of course, give guidance).
ClearIAS has always emphasised that success in UPSC = 50% Knowledge and 50% Exam-Skills.
As part of ClearIAS strategy, special care is given regarding the continuous development of analytical skills in aspirants. Questions, answer choices, and explanations are framed in such a way to cultivate the thinking process of Intelligent Elimination of wrong answers.
Flexibility To Take Mocks as Per Your Convenience
We upload our full-length online mock tests sticking to the above schedule, but once tests are uploaded, aspirants can take tests as per their convenience – at any time they wish before Prelims 2020!
However, we strongly recommend all aspirants to stick to ClearIAS timetable to the maximum extent possible, to ensure that your preparation is streamlined, focused, and efficient.
Ideally, you should take at least 1 mock exam every week – covering topics you studied the week before.
If you haven't enrolled yet in ClearIAS Prelims Test Series 2020, we strongly recommend you join ClearIAS Prelims Test Series 2020 now. Once you enroll, you will get automatic access to all uploaded mock exams, and hence you can easily catch up.
ClearIAS Timetable: 3-Level Approach for Efficient Preparation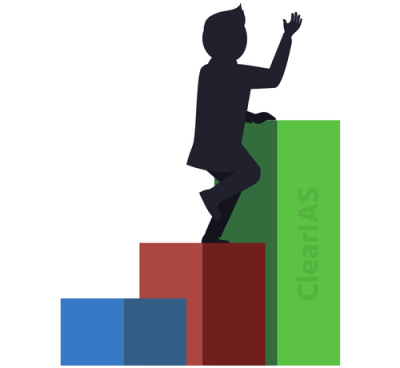 As you might have noticed, ClearIAS Mock Exams in Prelims 2020 Test Series (40 exams) are broadly divided into 3 levels for efficient preparation.
Level 1 – 8 Subject-Specific Mock Exams based on NCERTs which makes your basics strong.
Level 2 – 7 Subject-Specific Exams based on Standard IAS Preparation Textbooks which ensures advanced-level preparation.
Level 3 – 18 GS-All Topic Full-Length All India Mock Exams based on all possible sources, simulating diverse UPSC exams patterns.
Note: 7 Current Affairs Mock Exams are also included within the above stages. Following the above timetable helps IAS aspirants to prepare focused for UPSC CSE 2020 by integrating learning with test-taking.
It's not about the number of books you finish, but about the discipline, strategies, and right practice!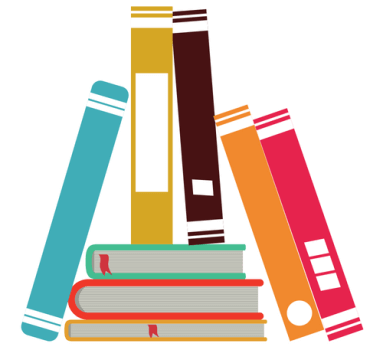 Don't panic if you are not able to finish all the mentioned books/topics before each mock exam day. You will get time to go through the same in the next-level (after a few weeks).
UPSC exam is not just about the number of books you cover. It's about discipline, strategies, and right practice.
Whether finished studying or not, make sure you take each mock exam regularly. Stick to ClearIAS timetable to the maximum extent possible. Your preparation will remain highly efficient and exam-focused.
Once an exam is over, analyse your mistakes. Revise the exam and learn the important concepts from the "Learning Zone". Then move on, and start preparing for the next mock exam (as per the timetable).
As ClearIAS use a Prelims-cum-Mains Integrated approach, following the above timetable helps to cover a majority of topics for Mains 2020 as well.
Yes, this approach will work wonders. It had consistently worked very well for our team members when they attempted Prelims. And for many toppers too. Make the most of ClearIAS mock exams and be our next topper! All the best!