List of Upcoming Prelims Mock Exams To Take On Coming Weeks
ClearIAS Prelims Test Series is the biggest UPSC Prelims Mock Test Platform in India. With more than 1,00,000 registered users, 5000+ questions, and 55 exams, we have everything you need to clear IAS prelims in flying colours.
List of Upcoming Pmock Exams (New Mock Exam Every Sunday)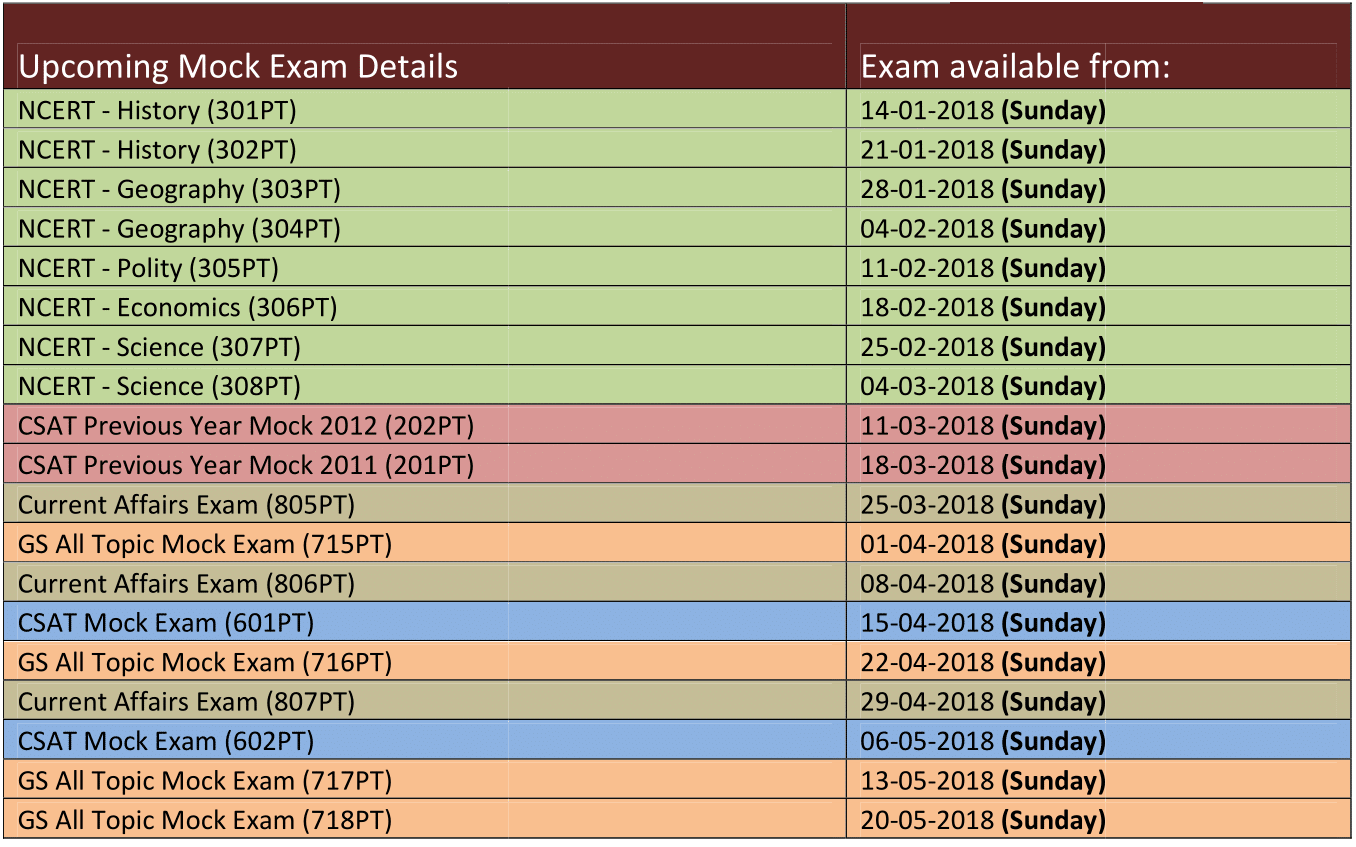 Above list contains details about the upcoming mock exams in ClearIAS Prelims Test Series 2018 (date-wise). Apart from these mock exams, about 35 mock exams are already uploaded and available for all those who enrol now for ClearIAS Prelims Test Series 2018. The category-wise list of mock exams is uploaded is available in this link.
NCERT based exams, Subject-specific exams, CSAT exams, UPSC Previous Year Re-Take Exams, Current Affairs Exams, Full-Topic Exams…All in One Package (ClearIAS Prelims Test Series 2018)
In order to score high in IAS/IPS prelims, we strongly recommend all our registered users to attempt at least 2 ClearIAS mock exams per week and revise them to boost your prelims score to 130+ level.
Newly enrolled users will get access to already uploaded mock exams and upcoming mock exams until June 03, 2018. If not done before, join now